One of the first questions we get asked is how to get to Pedasi or Playa Venao? This small town is located on the Azuero Peninsula of Panama in the Los Santos Province. It is not the capital of the province, that would be Las Tablas. How to get to Pedasi really depends on your budget, how much time you have and what you want to do in the area. In this article we will go over all the options of how to get to Pedasi and please keep in mind that things may change, so feel free to reach out if you need help getting to Pedasi.
How to get to Pedasi or Playa Venao?
Rent a Car in Panama
I always drive back and forth into the city because I bring things back and usually have errands or visits to do along the way. This also allows me to have a car in Panama City. I also recommend it for my clients since it will give you a lot more freedom to explore Pedasi, Playa Venao, Cambutal and Las Tablas. There are many beaches in Pedasi you can visit.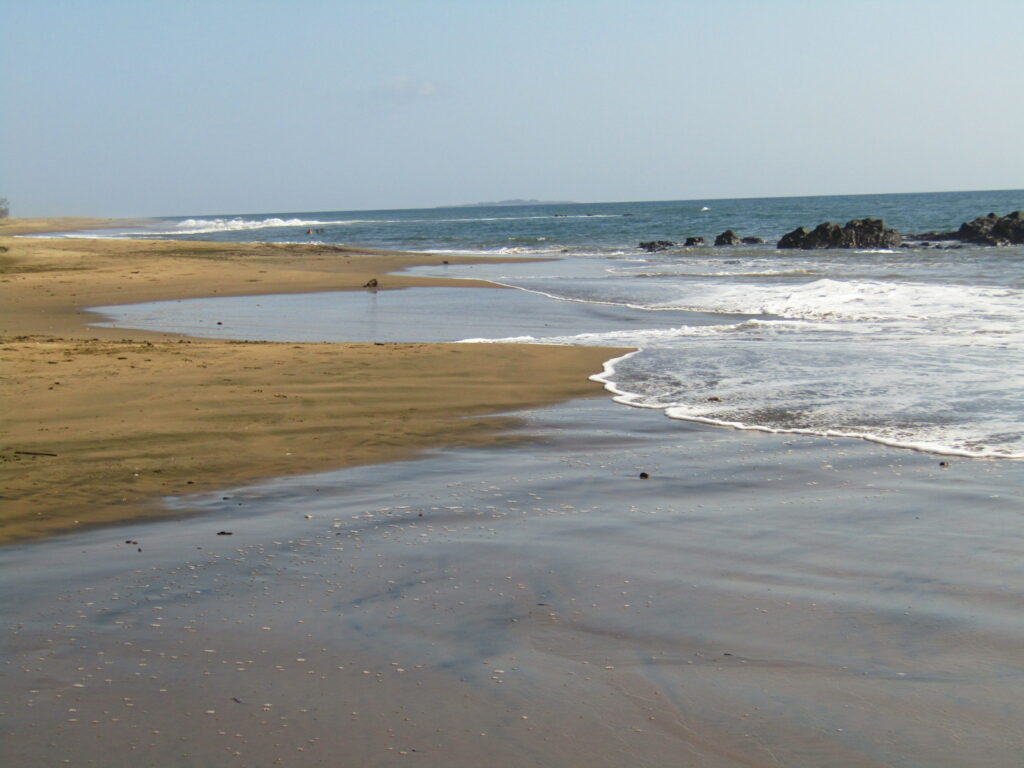 How to get to Pedasi by car is as simple as putting Pedasi into your navigation app. I recommend WAZE, not Google Maps, since it marks where the police are located. The Panamerican Highway and the road from Divisa to Pedasi have ridiculous speed limits that go from 40 to 100 kilometers. There are a few speed trap areas where it goes down 20 or more in zones that are not villages for police to give you a ticket. Speeding tickets in Panama cost $50. I get at least one per year, so use WAZE to help make your journey smoother.
Policemen are usually on motorcycles on the side of the road and they use radar guns. People will flash their headlights to let you know there is a policeman ahead of you. Bribes are not common anymore since police now get incentivized for putting tickets. Police also do "retenes" which are documentation check points. It is important for you to drive with your license and passport (foreigners) or cedula for locals and residents. International driver's licenses are valid for 3 months and the police may check the entry stamp on your passport.
Police will scan your license to see in the system if you have pending tickets, which can result in your driver's license being taken away and the car towed unless you have somebody else in the vehicle who can drive. These control points also check if people have pending criminal cases. They are randomly placed in different locations.
Traffic coming in and out of Panama City is insane. I mean INSANE. So it is important when you exit or when you enter the city when planning on how to get to Pedasi. There are two bridges to enter and exit which cross over the canal: Bridge of the Americas and Centenario Bridge. The latter is always open, while the Bridge of the America applies "lane inversions" to help workers who come into and out of Panama City. All lanes are coming into the city from 4 to 8:30 a.m. and all lanes are exiting the city from 2:30 to 8:30- 9 p.m. This only applies for weekdays and holidays.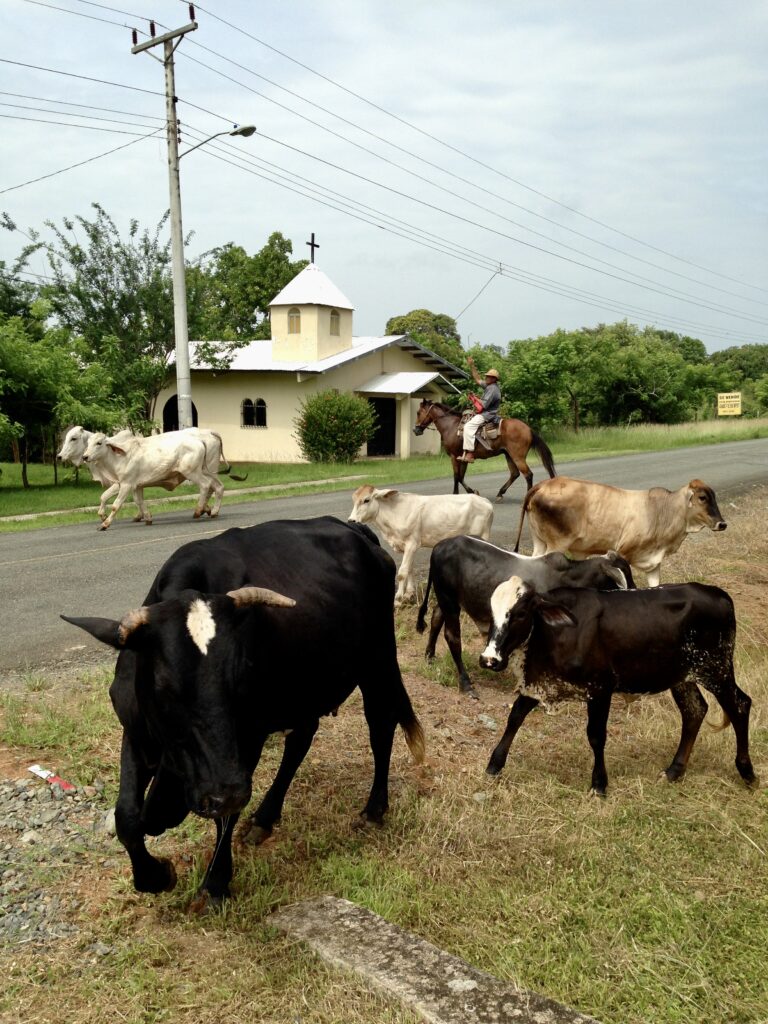 Shuttle from Panama City to Pedasi or Playa Venao
How to get to Pedasi or Playa Venao by shuttle is very simple. We can offer shuttle service daily, usually in the morning (from 8-10 a.m.) however there are some options that depart in the early afternoon (2 p.m). These shuttles all leave from one of several hostels including Selina Casco Viejo or Coco Loco Hostel. Shuttles can also pick up or drop off passengers from Tocumen airport to Playa Venao or Pedasi. There are private shuttle options, as well as shared.
Passengers can bring one suitcase of 23 kilos and a backpack. Additional luggage can cost about $35 and is subject to space in the vehicle. Prices and schedules of shuttles from Pedasi to Panama City or Pedasi and Playa Venao to Bocas del Toro, Boquete or Santa Catalina can vary. Let us know your schedule when planning on how to get to Pedasi to be able to coordinate your booking.
It is possible to rent a car in Pedasi. We can help with this.
Bus from Panama City to Pedasi or Playa Venao
Of all the options of how to get to Pedasi or Playa Venao from Panama City, this is the one I recommend the least. Only take this option if you are a backpacker on a budget. It's not like the bus system is uncomfortable, unfortunately there are some logistic issues. Go to the Albrook bus terminal and ask them how to get to Pedasi? They will tell you that you need to go to Chitre or Las Tablas. It is best to take the Expresso Santa Librada directly to Las Tablas.
Once you reach Las Tablas you need to change terminals, so you either need to take a taxi or walk if you don't have too much luggage. It is perhaps a 15 minute walk. Buses from Las Tablas to Pedasi only run during the day. There are no buses at night past 6 p.m. So you would have to take a taxi and then it would have been better to take the shuttle.
Keep in mind the public transport in Pedasi is very poor and the bus from Pedasi to Playa Venao only runs about twice daily. So this option is probably not too convenient for those who are going to Playa Venao. A taxi between Pedasi to Playa Venao can cost from $25-40 one way. It is possible to move around Pedasi in a bicycle which can be rented in town.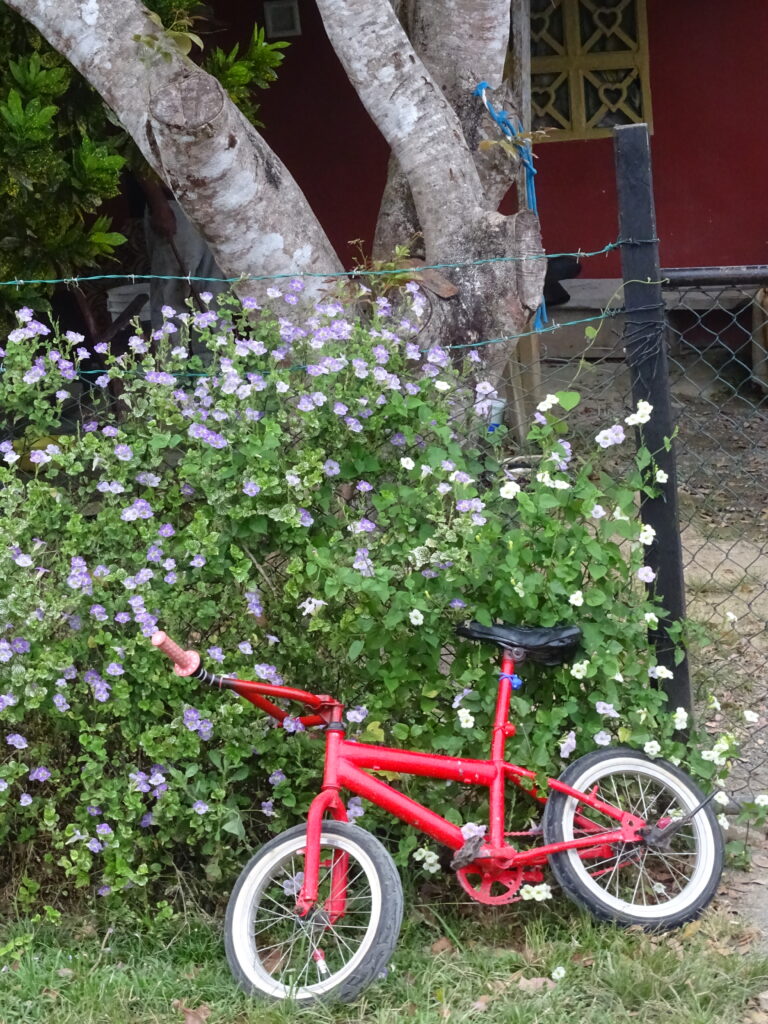 Here is the bus schedule.
Fly to Pedasi
The easiest and fastest way of how to get to Pedasi is to fly. Air Panama has flights to Chitre (daily except Saturday) and Pedasi (Friday and Sunday). I used to work for Air Panama for many years and we opened a travel agency called Air Panama Viajes. So I have access to their system and can get the jubilado discount for pensioners (who are Panamanian residents).
Flights depart from Albrook Airport (PAC – Marcos A. Gelabert) which is in the center of Panama City and arrive at Pedasi (PDM – Justiniano Montenegro). Flights are done on a Cessna Caravan (12 passengers) or Islander aircraft (9 passengers). Since planes are small, big suitcases will not fit so you would need to divide your belongings or fly to Chitre. There are also charter flight options which can be arranged.