I remember going to the first when the Thousand Polleras Festival when it was pretty much a thousand polleras. Now the name should be changed since there are a lot more than a thousand women who parade down the streets of Las Tablas dressed up in the most beautiful dress in the world. This 2023 version was the ninth edition of the Thousand Polleras festival.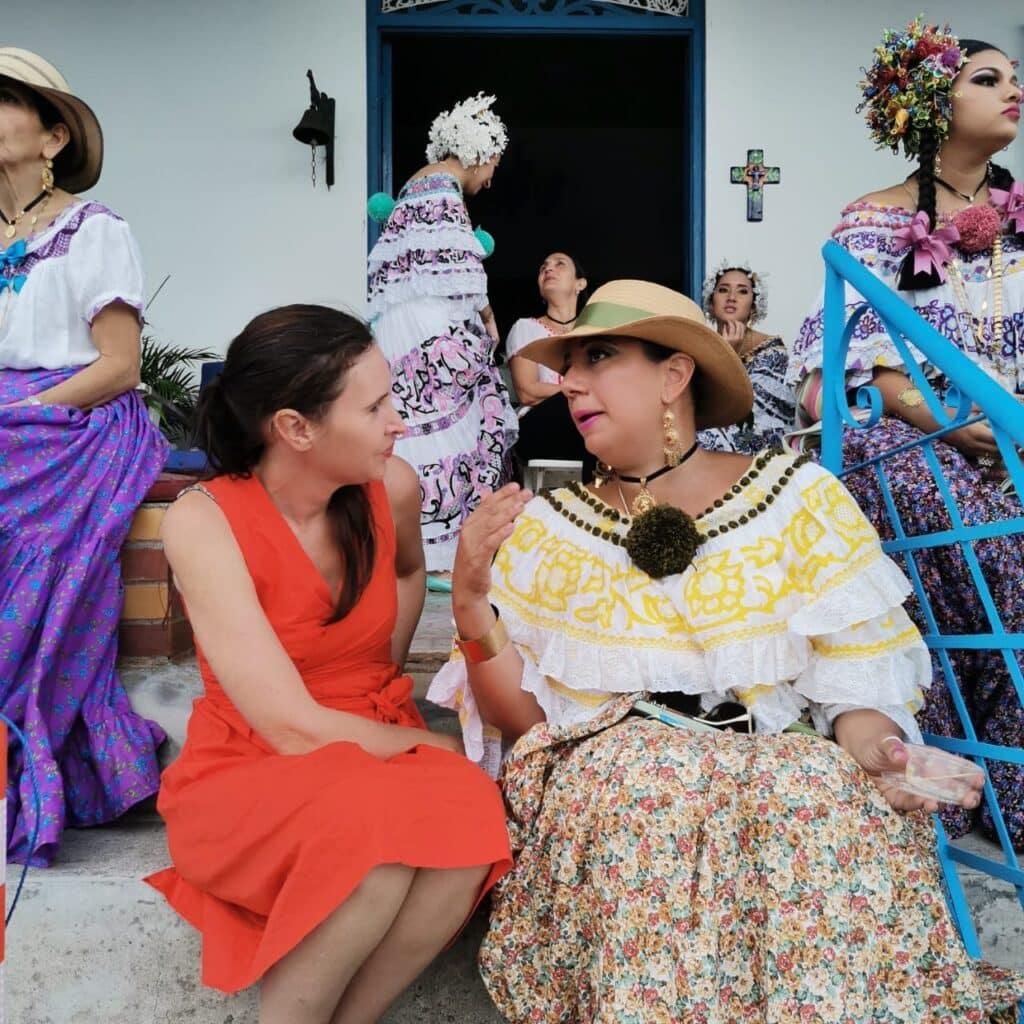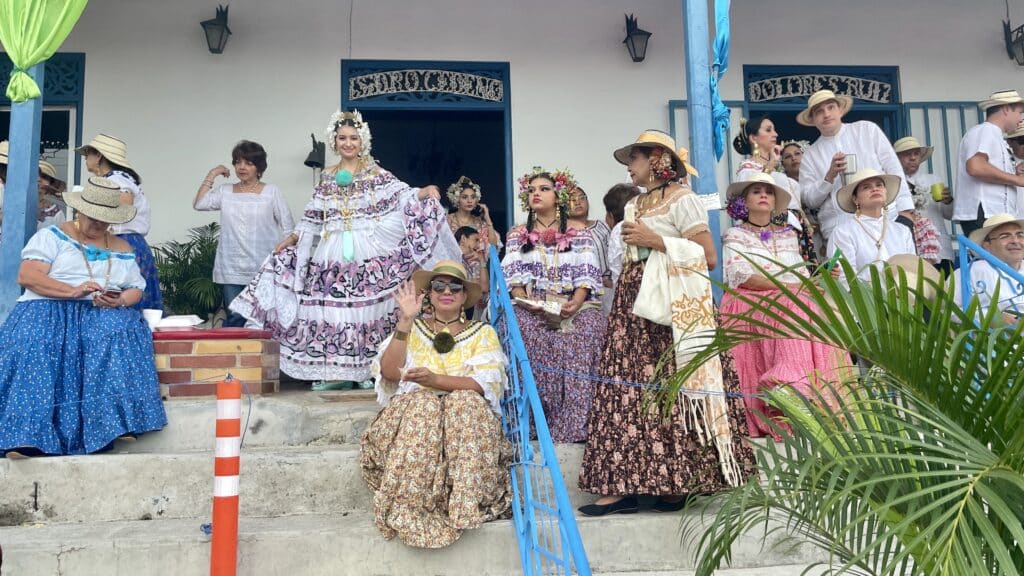 After two years of hiatus due to the Covid pandemic, the Thousand Polleras festival was held again on Saturday January 14, 2023. This festival is actually protected by Law 116 of the 10th of December 2013, which states that the second Saturday of January will be the date for the festival every year. This festival is not promoted as a tourism product which is a shame since it has so much potential. However, I did see a few tourists amongst the masses of people who were crowding the small town.
Angel Barrios, mayor of Las Tablas, mentioned that there were about 250 thousand visitors that weekend in the area. The number seems a bit high to me, as I had estimated about 100 thousand. Although all the hotels in Las Tablas, hotels in Pedasi, and hotels in Chitre were booked solid. It was impossible to find a room anywhere in the vicinity. According to the Tourism Authority of Panama this festival produced over 25 million dollars for the area of Azuero.
There were about 100 delegations and 13 car floats participating. 11 thousand people paraded in these delegations that were composed of the private and public sector, as well as towns that wished to participate. Pedasi had its own delegation, as well as Guarare and a few others. The Thousand Polleras parade started at 1 p.m. from the building of the Government of Los Santos, passing through Carlos López avenue, Bolívar street, November 8 street and culminating in Praga Square.
There were many food and beverage stands, as well as stands that sold crafts and souvenirs. Some people had stages and VIP areas that can be accessed by invitation or payment so spectators could enjoy the Thousand Polleras festival comfortably. Other people brought their chairs or walked through the parade.
Thousand Polleras Festival highlights the pollera dress with all of its complements including "tembleques", jewelry, accessories, shoes, and make up. Men dressed up with "camisola", pants and "sombrero pintado" which is the real Panama hat. If you want to participate in the 2024 version but don't have your own polleras you can always rent one or other types of traditional Panamanian dresses. Make sure to make your reservation in Libelulas Pedasi with time!